Scholarship Fund An Early Investment In Hundreds Of Local Students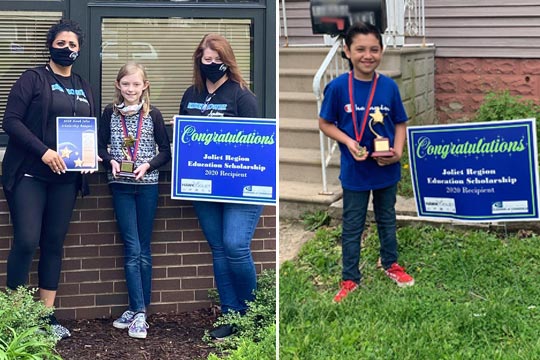 The Joliet Region Education Scholarship Fund perfectly matches the mission of the Community Foundation of Will County (CFWC) by bringing people together to support causes that matter. The fund was established with the Community Foundation in 2013 by a group of community, education and business leaders and has awarded more than 300 scholarships since then.
Thirty-eight students in grades 4 through 8 from Joliet, Troy, Elwood, Rockdale, Laraway and Channahon we're awarded $1000 scholarships from the Fund at the conclusion of the 2019-20 school year. Scholarships are awarded based on teacher recommendations and a personal essay. When the students graduate from high school and matriculate to an accredited college, university or technical school the scholarship is paid directly to the school.
"We are very proud of the 19 students in Joliet District 86 who received scholarships through the Joliet Region Education Scholarship Fund," said Dr. Theresa R Rouse, Superintendent of Joliet District 86 and CFWC Board member. "These scholarships are a great step forward on their educational journey."
If you would like to Invest in the academic future of Joliet area students, contribute to the Joliet Region Education Scholarship Fund below.