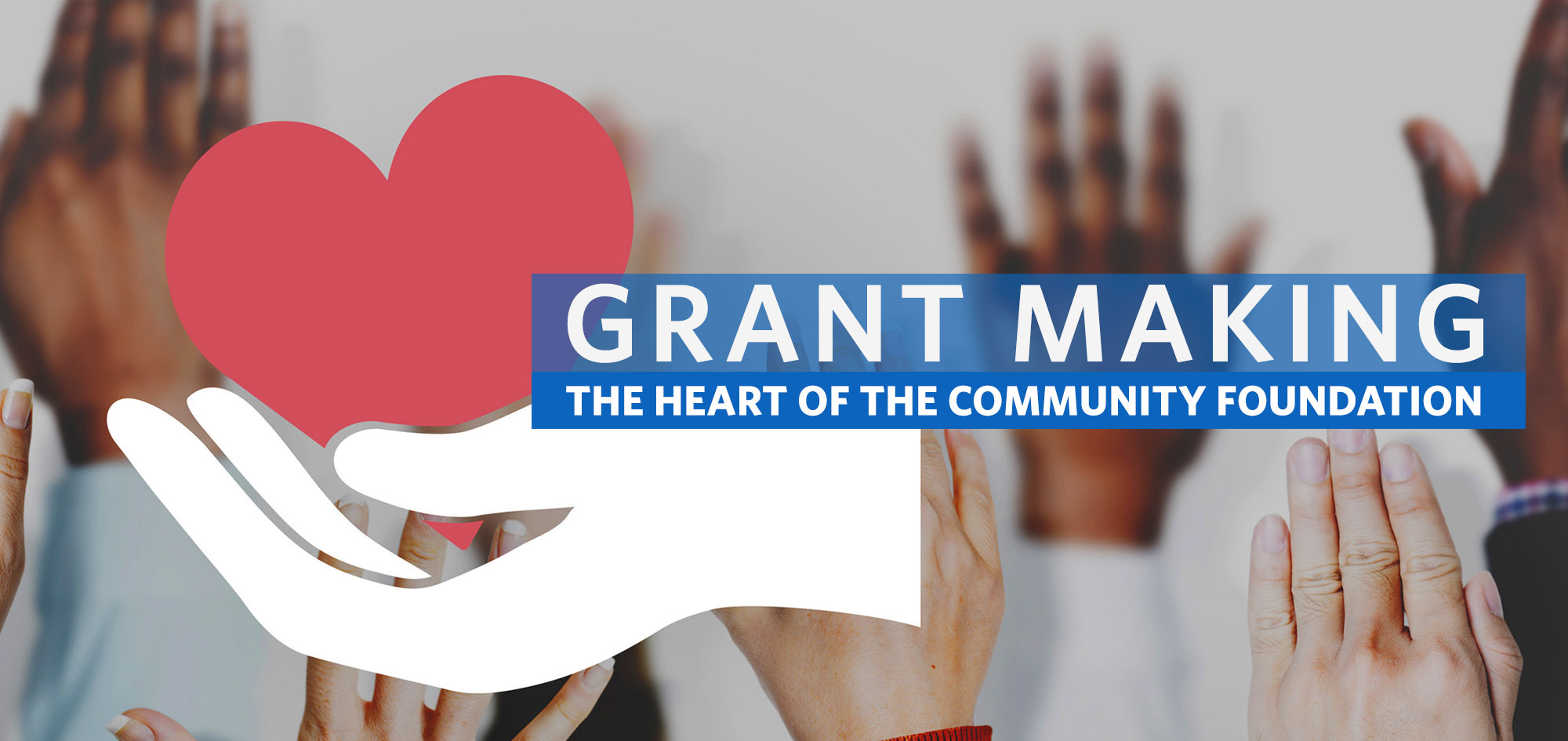 GRANTS – For Grant Seekers
The Community Foundation of Will County (CFWC) will start accepting applications for the FY2022 Community Partner Grant Cycle on April 1, 2023.
Grant making is at the heart of The Community Foundation of Will County's work to enhance the quality of life in Will County. We award grants annually to not-for-profits for a broad array of charitable purposes in the area such as healthcare, human services, education and cultural arts.
With our Community Partner Grants, we seek to be a responsive and proactive community partner with the not-for-profit sector. We do not provide general funding for daily operations, but may provide essential administrative costs to launch or conduct the project. Instead, our grants seek to address larger issues of importance in our community, especially those which:
reflect a strategic collaborative partnership – not-for-profits working together to address a wider need;
address a critical need impacting a wide segment of the community;
build the organizational capacity of a nonprofit to be more effective and efficient in how they do their work.
The Community Foundation Grants Timeline:
Application made available April 1, 2023
Grant application due (11:59 P.M.) May 31, 2023
Applications reviewed Summer 2023
Notifications sent to applicants late August 2023
Step 1 - Review Your Eligibility
Step 2 - Register and Fill in Application
All grant applicants are required first to register an account on The Chicago Community Trust's portal to certify the organization's profile prior to applying for the grant.
FY2022 Grant Application
Step 3 - Submit Your Application
Make sure that you have registered an account and certified your organization's profile on CCT's portal. Then, submit the completed application form and other required materials to grants@cfwill.org.
NOTE: Once you have submitted your application you will not be able to make changes.
If you have any questions regarding GrantCentral, please contact:
Lisa Corrao
Executive Director
Community Foundation Of Will County
815.201.3700
E-mail
2022 Community Partner Grantees
Bolingbrook Christian Health Center
Bolingbrook Christian Health Center will be awarded $12,200 for a nurse-led initiative to improve health education and treatments. The funds will equip BCHC for disease intervention with laboratory testing, updating the laboratory computer and the screening computer, home care supplies for diabetic patients, medical supplies, and quarterly group training sessions for nurses and medical assistants.
Candor Health Education
Candor Health Education will be awarded $5,000 to educate young people about illegal drugs including edibles, opioids and fentanyl and the health consequences of drug use through a video game and online graphic novel.
Heart Haven Outreach (H2O)
Heart Haven Outreach (H2O) will be awarded $15,000 to purchase a lightly used 12-passenger van which will dramatically improve their reach, allowing them to service students in Plainfield School District 202's JFK Middle School and Plainfield East High School. Additionally, they will be able to increase student participation for educational field trips and college visits.

Junior Achievement of Chicago
Junior Achievement of Chicago will be awarded $5,000 to expand economic education programs and establish a mentoring program for volunteers who are interested in teaching Junior Achievement curriculum in Will County.

The Mokena Fellowship
The Mokena Fellowship will be awarded $11,124.60 to improve ADA accessibility for people seeking support for alcohol or substance abuse.

West Suburban Community Pantry
West Suburban Community Pantry will be awarded $15,000 to help purchase a refrigerated truck to expand its geographic reach within Will County and offer a greater variety of foods at Virtual Food Pantry and School-Based Pantry sites.
Legacy Fine Arts
Legacy Fine Arts will be awarded $5,000 to expand its program for students ages 5-18 with an emphasis on helping children from low-income and disadvantaged backgrounds. The grant will cover things like facility rentals, insurance, professional instructors, program supplies, instrument rentals, and marketing and advertising costs.