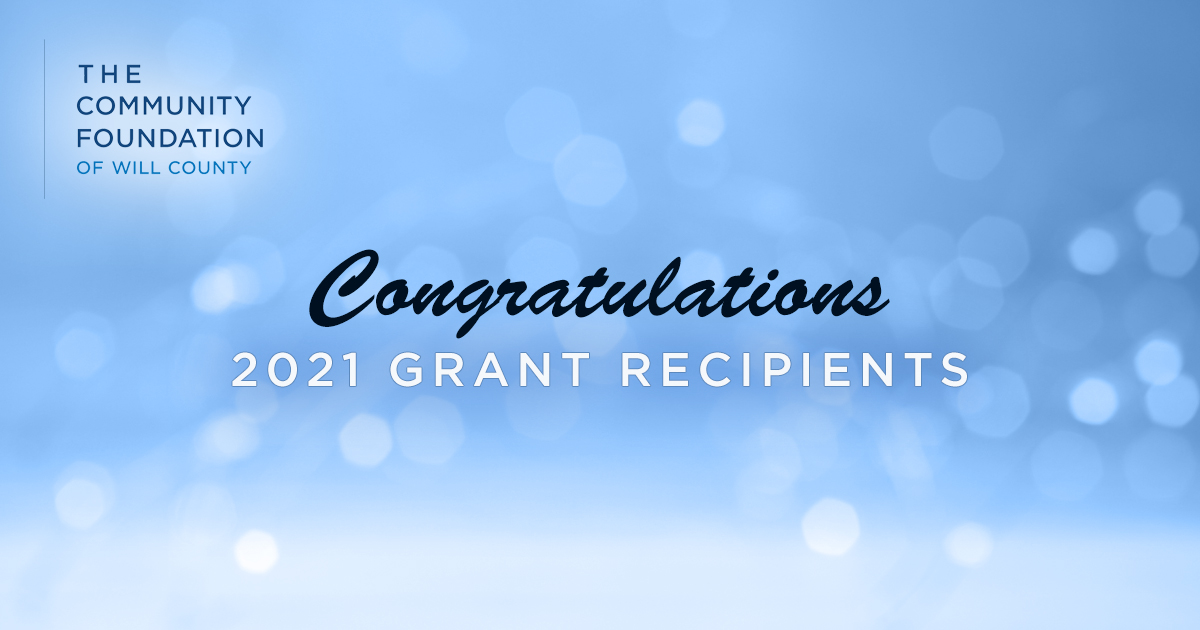 Community Foundation of Will County Announces 2021 Grant Recipients
The Community Foundation of Will County awards grants annually to not-for-profits for a broad array of charitable purposes in healthcare, human services, education and cultural arts.
Together, the Community Foundation and generous partners with Donor Advised Funds awarded 15 grants totaling $128,500 to the following organizations.
Congratulations to the 2021 Grant Recipients:
After The Peanut Foundation (NFP)
Best Buddies International Inc
Casa of River Valley
Catholic Charities of The Diocese Of Joliet
Easter Seals Joliet Region Inc.
Farmworker & Landscaper Advocacy Project (FLAP)
Heart Haven Outreach
Jennifer S. Fallick Cancer Support Center
Joliet Memorial Band Endowment Fund Inc.
Meals On Wheels Foundation of Northern Illinois
New Day Employment Network (NFP)
Northern Illinois Food Bank
One Hope United
Will County Habitat for Humanity
Young Mens Christian Association Joliet
Stay tuned for information on our upcoming 2021 Virtual Celebration of Philanthropy & Grant Awards Reception Honoring Bill & Diane Habiger
Join Us for Virtual Grant Awards Reception & Celebration of Philanthropy
Honoring Bill and Diane Habiger
The virtual event will be posted on The Community Foundation of Will County facebook page on October, 21st at 7PM.